Problem
I've installed Portfolio 3 version 3.6 ( or higher ) and need to activate my product licensing.
Environment
This article applies to Portfolio 3 version 3.6 and later on all supported operating systems.
Resolution
Starting with version 3.6, Portfolio 3 no longer uses serial numbers to activate the product. Instead, Portfolio retrieves the product licensing information via your assigned Extensis Account License Administrator's credentials.
NOTE - Extensis products now require a direct outbound connection to the Internet ( via https://cwsg.extensis.com ; TCP Port 443 ; Web / Security Proxies are not supported ) to initially establish product licensing.
Activating Portfolio 3
On the Licenses panel, select "Activate Portfolio with your Extensis credentials."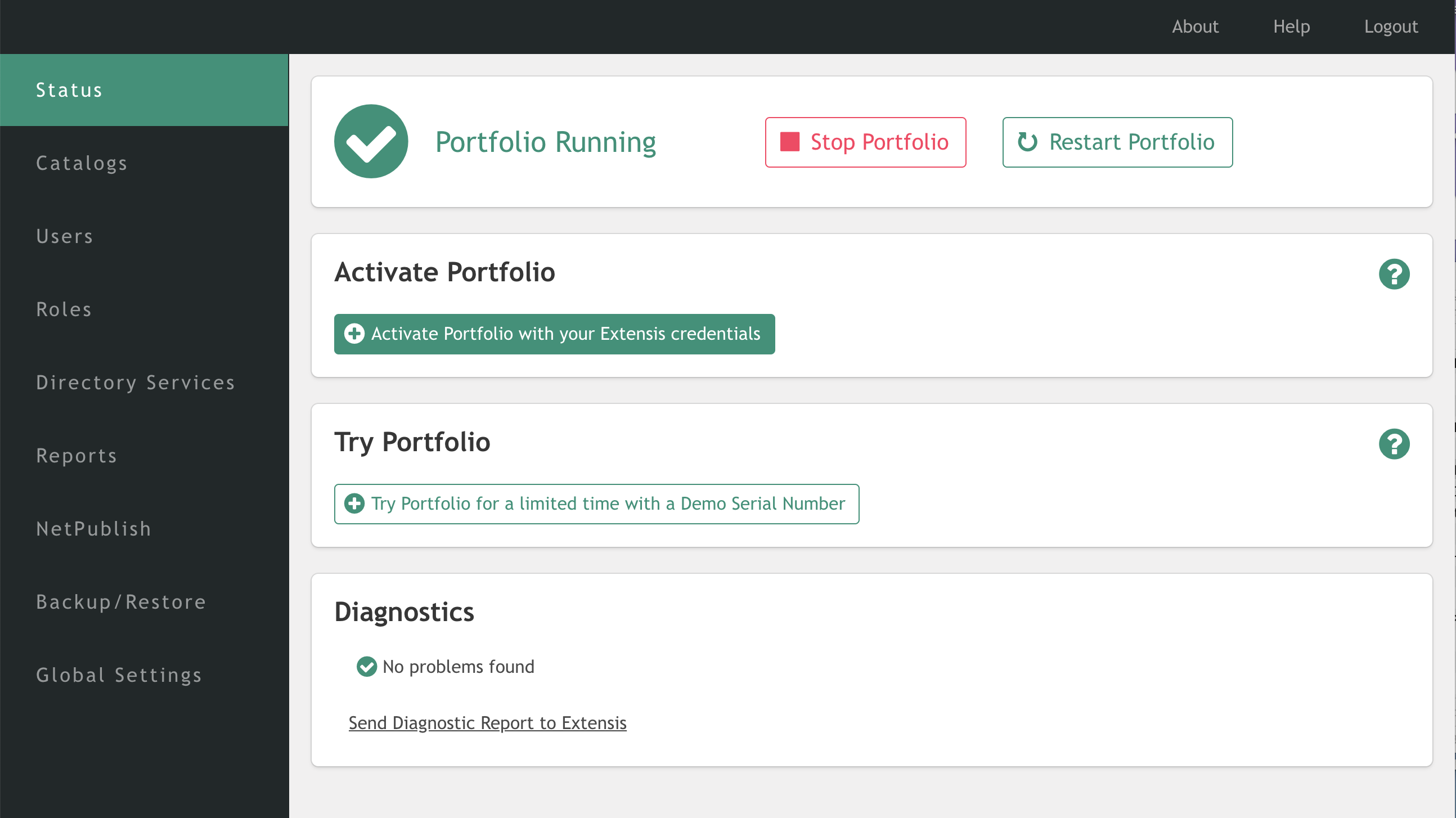 Enter the email address and password of the Extensis account that owns the Portfolio licenses. If you don't know which account owns the licenses, contact Customer Service at https://www.extensis.com/contact-us-form.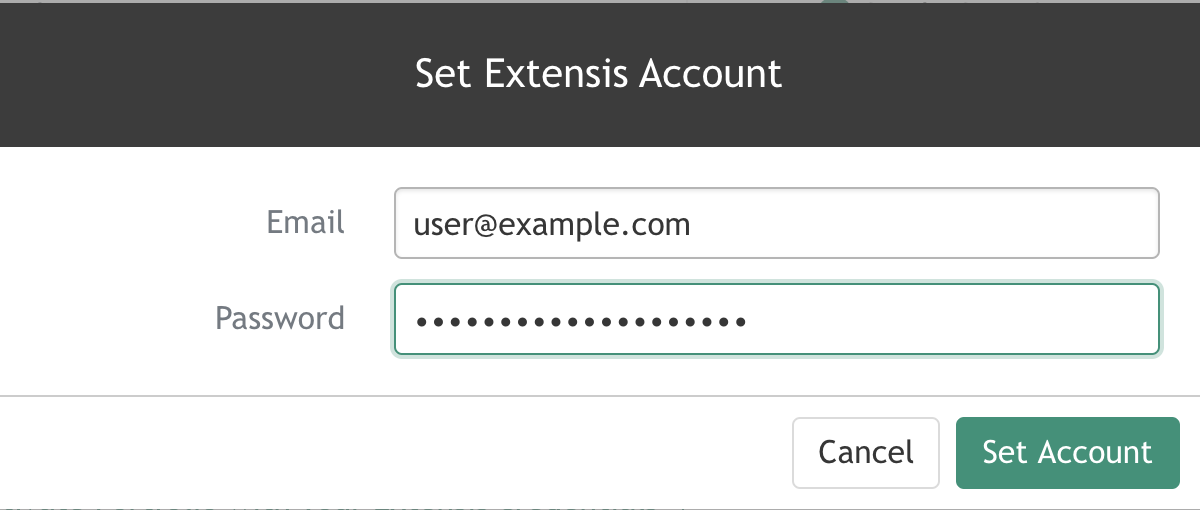 The Licenses panel will display the email address, the end of the support maintenance period, and any additional features that have been activated.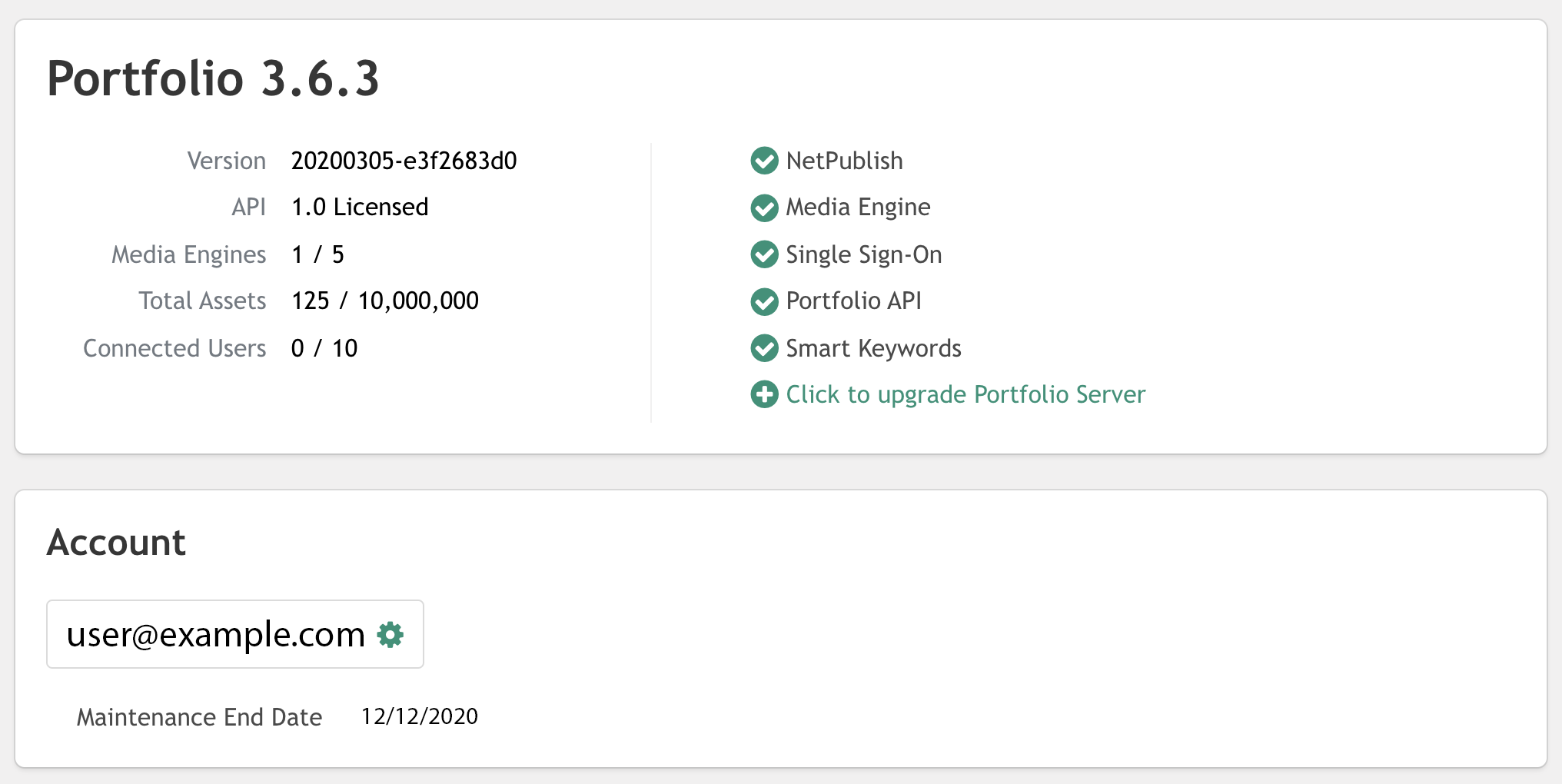 If you purchase additional Portfolio products, click on the email address in the Licenses panel and enter the password for the Extensis account. Portfolio will retrieve the updated license information; this requires Portfolio to be able to reach cwsg.extensis.com on port 443.
Entering a demo serial number for Portfolio 3
If you want to try out Portfolio 3, you can request a demo serial number to use the product for a limited time.
Note: Portfolio 3 version 3.6 and later will only accept demo serial numbers; serial numbers used in earlier versions of Portfolio 3 will not be accepted.
On the Licenses panel, select "Try Portfolio for a limited time with a Demo Serial Number."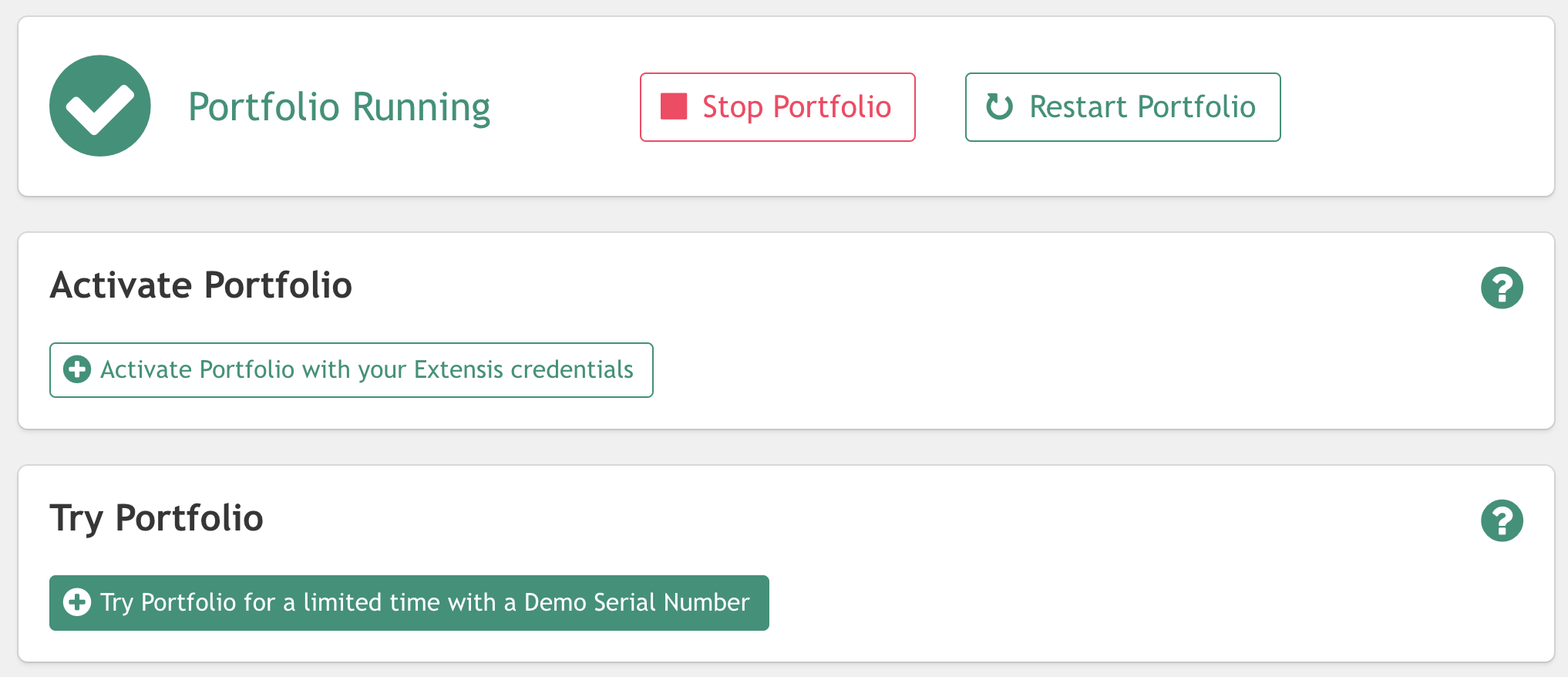 Enter the demo serial number and click Add Licenses.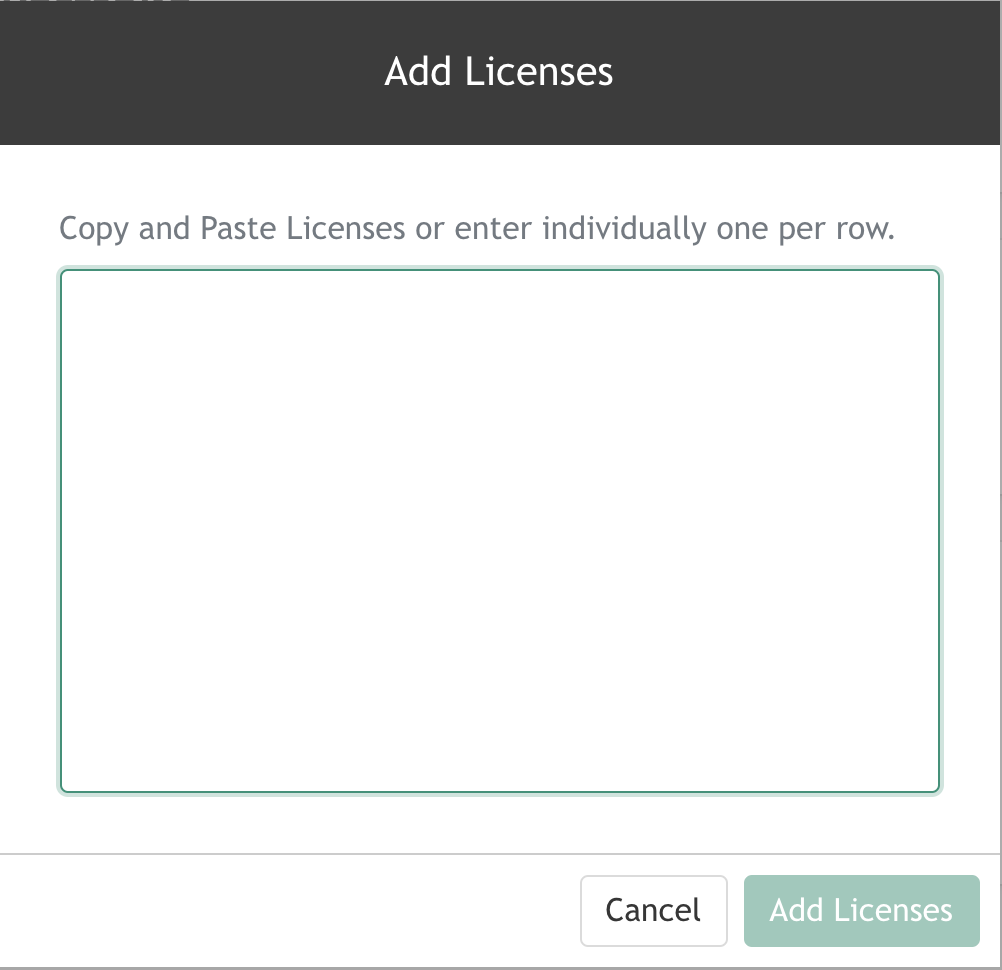 The Licenses panel will display the number of days remaining in the demo period. All of Portfolio's additional features will be activated during the demo period.