You can create sets to hold groups of fonts, making them easy to find and activate. A set was created when you added your folder of fonts to Connect Fonts, but you can create new sets and add fonts to those as well.
Select the Font Library under Local Libraries and choose File > New Set. You can also click the New Set button in the toolbar.

Connect Fonts creates a new set named Untitled Set. Enter a name for your new set (like "My Project") and press Enter.

To add fonts to your set, click Font Library to see all of your fonts. You can drag one or more fonts onto the My Project set to add them. To see what fonts are in the set, click the My Project set.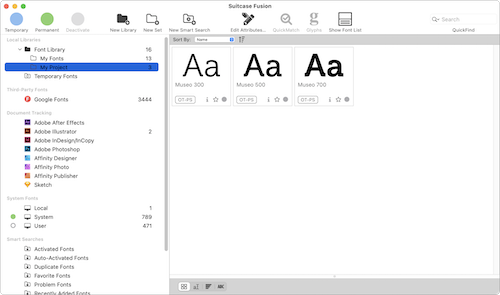 Next: Activating fonts in the Connect Fonts Desktop application