You can collect fonts from the Connect Fonts font vault if you want to send someone fonts used in a project, or move from Connect Fonts to another font manager such as Universal Type Server.
You can collect fonts from local libraries, personal cloud libraries, Smart Searches, Google Fonts, and System Fonts. You can't collect fonts from Adobe Fonts. You can collect fonts from a shared cloud library if you have the proper permissions; if you don't, you will get a warning.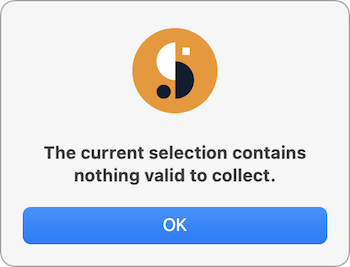 Collecting the contents of a font library
Open Connect Fonts
Select a font library or collection from the left-hand panel
Choose File > Collect Fonts for Output; you must select a location for the collected fonts
Select your desktop and click Collect
Connect Fonts creates a Collected Fonts folder and place copies of your fonts inside, sorted by font family. If you're collecting fonts from more than one font library, repeat the previous steps for each library and you should label your collected fonts according to the library they come from.
Note: You can't collect fonts from the Adobe Fonts section. Connect Fonts can download the Google Fonts collection automatically; go to Build your Font Collection for details.

Exporting sets from a font library
You can select a set or group of sets from a local or cloud library and collect the fonts for output. Connect Fonts adds the fonts to the Collected Fonts folder, or creates a new Collected Fonts folder if it doesn't exist; the fonts are placed in folders for each set, labeled with the names of the sets.
Select one or more font sets in a font library
Go to File > Collect Fonts for Output
Select your desktop again and click Collect.