The Connect Fonts desktop application can display fonts that have been activated on the Adobe Fonts website; Adobe Fonts comes as part of an Adobe Creative Cloud subscription.
In order to see the fonts in Connect Fonts, Adobe Fonts must be enabled in the Creative Cloud application.
Open Adobe Creative Cloud
Click the gear icon
Select Services, then make sure Adobe Fonts is enabled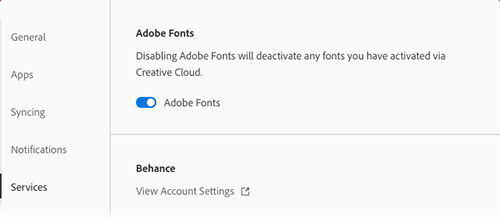 You can enable and disable fonts and create sets in the Adobe Fonts section under Third-Party Fonts as normal. If you deactivate fonts on the Adobe Fonts website, they will be removed from Connect Fonts and from any sets you create. You will have to add the fonts back to the set if you reactivate them.