Objective: Make assets easy to find by adding keywords
There are multiple ways to add metadata to assets within Portfolio. First, when you add a new asset, Portfolio automatically draws out metadata in the asset such as filename, file size, IPTC and EXIF metadata, GPS location fields, etc., and brings it into Portfolio.
Second, smart keywords powered by artificial intelligence are automatically created when the asset is added to Portfolio. Smart keywords intuitively identify and sorts your files by adding keywords based on what is in the asset.
Third, add custom keywords to assets on a single file or in bulk. Keywords applied to any asset can be used to make your assets findable when searching.
Add Custom Tags and Keywords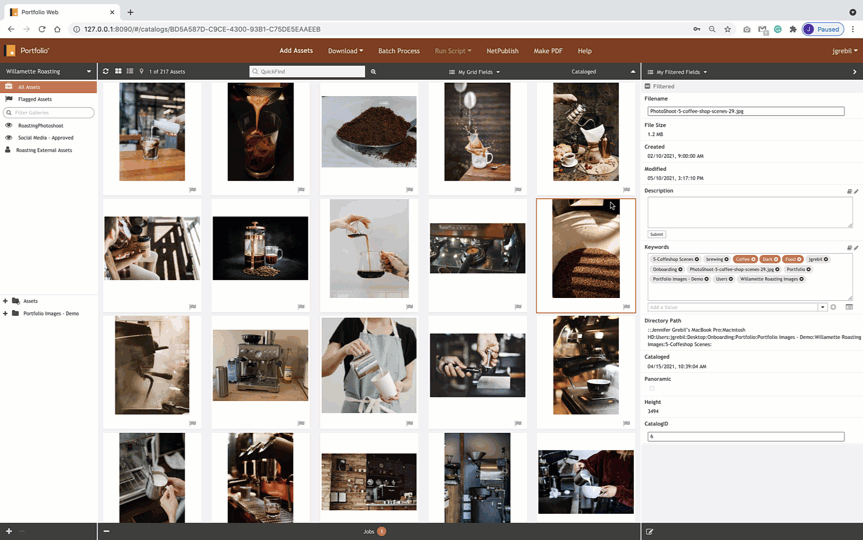 1. Select one or more of your assets.
2. Click the caret icon to open the Field Panel.
3. You can add or change most attributes in the Field Panel such as file name, description, custom keywords, smart keywords, etc.
4. Changes are automatically applied and saved.