Affected Versions
This article applies to Portfolio 3.6.0 and later versions.
Solution
Activating Portfolio with your Extensis account
NOTE: Portfolio must connect to cwsg.extensis.com on port 443 to activate; for more information, go to Extensis Product Licensing: Customer Guidance.
Log in to Portfolio Administration. On the main window, select "Activate Portfolio with your Extensis credentials".

Enter the email address and password of the Extensis account that owns the Portfolio licenses. If you don't know which account owns the licenses, contact Customer Service at https://www.extensis.com/contact-us-form.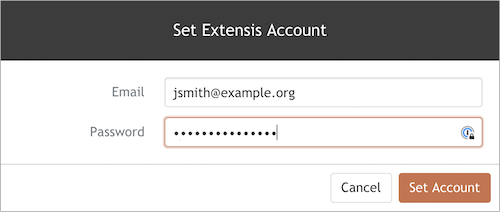 The Licenses pane displays the email address, the end of the subscription period, and the product registration information: media engines, total asset limit, and client seats.

If you buy more Portfolio client seats, asset packs, or add-on modules, click the email address under Account and enter the password for the Extensis account. Portfolio will retrieve the updated license information.
Activating Portfolio with a demo serial number
If you want to try out Portfolio, you can request a demo serial number to use the product for a limited time. Portfolio will not accept the full product serial numbers used to activate earlier versions.
On the Licenses panel, select "Try Portfolio for a limited time with a Demo Serial Number".

Enter the demo serial number and click Add Licenses.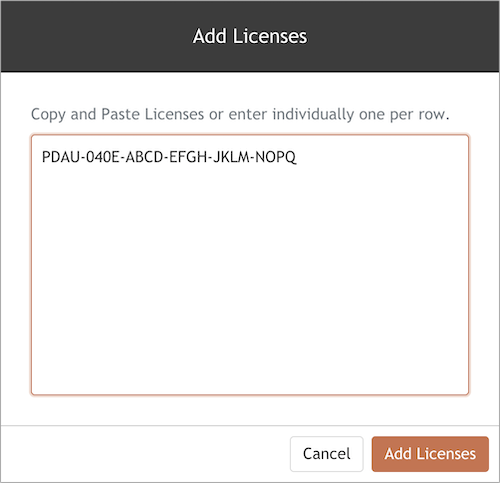 The Licenses panel displays the number of days remaining in the demo period. All of Portfolio's add-on modules features are active during the demo period.