You can remove seats from your Connect Fonts subscription from the Subscriptions page.
Click the Manage link in the subscription box then select "Change quantity".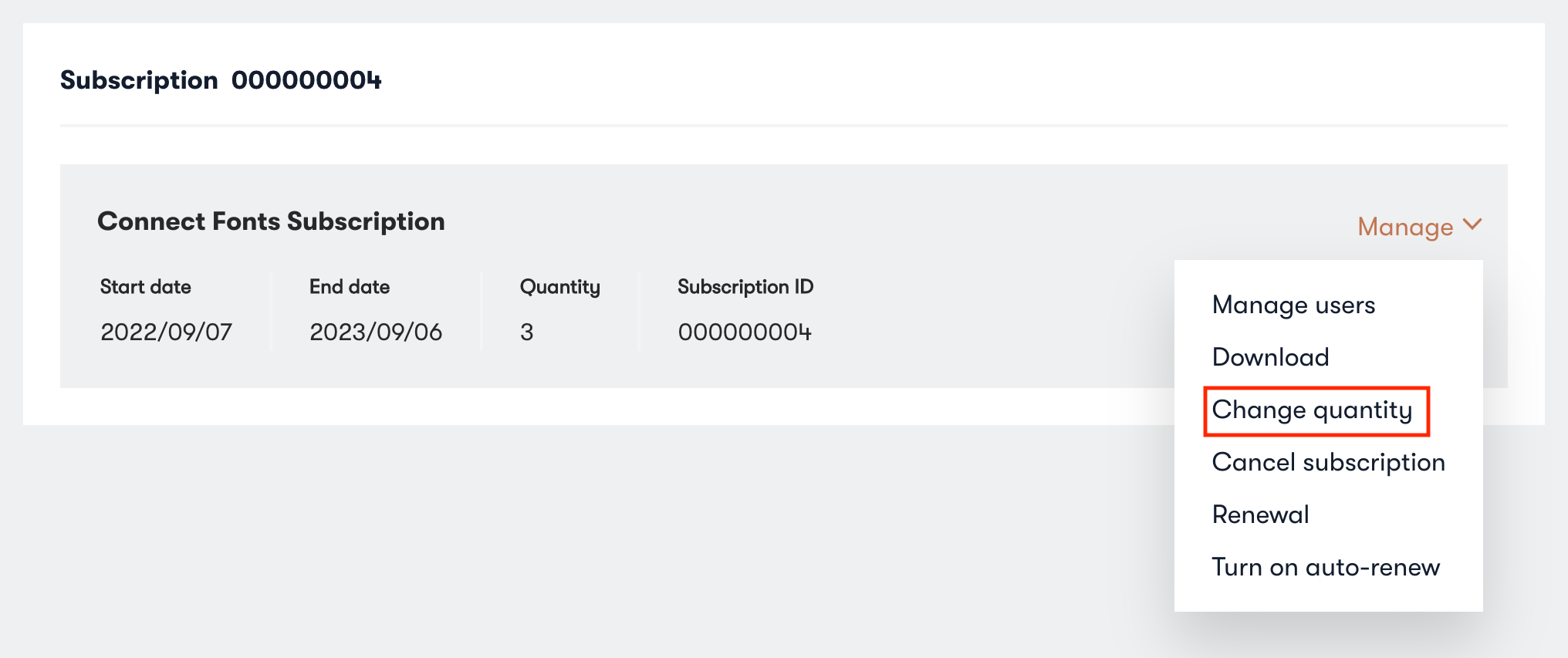 The "Change Quantity" page will open - see image below
"Current Quantity" shows the current number of seats in your subscription.
Remove seats by selecting the minus (–) button or typing in the new number under "New Quantity". Change the count to reflect the total number of new seats you need.
Example: If you have three seats and want to remove two seats, the new quantity should be 1.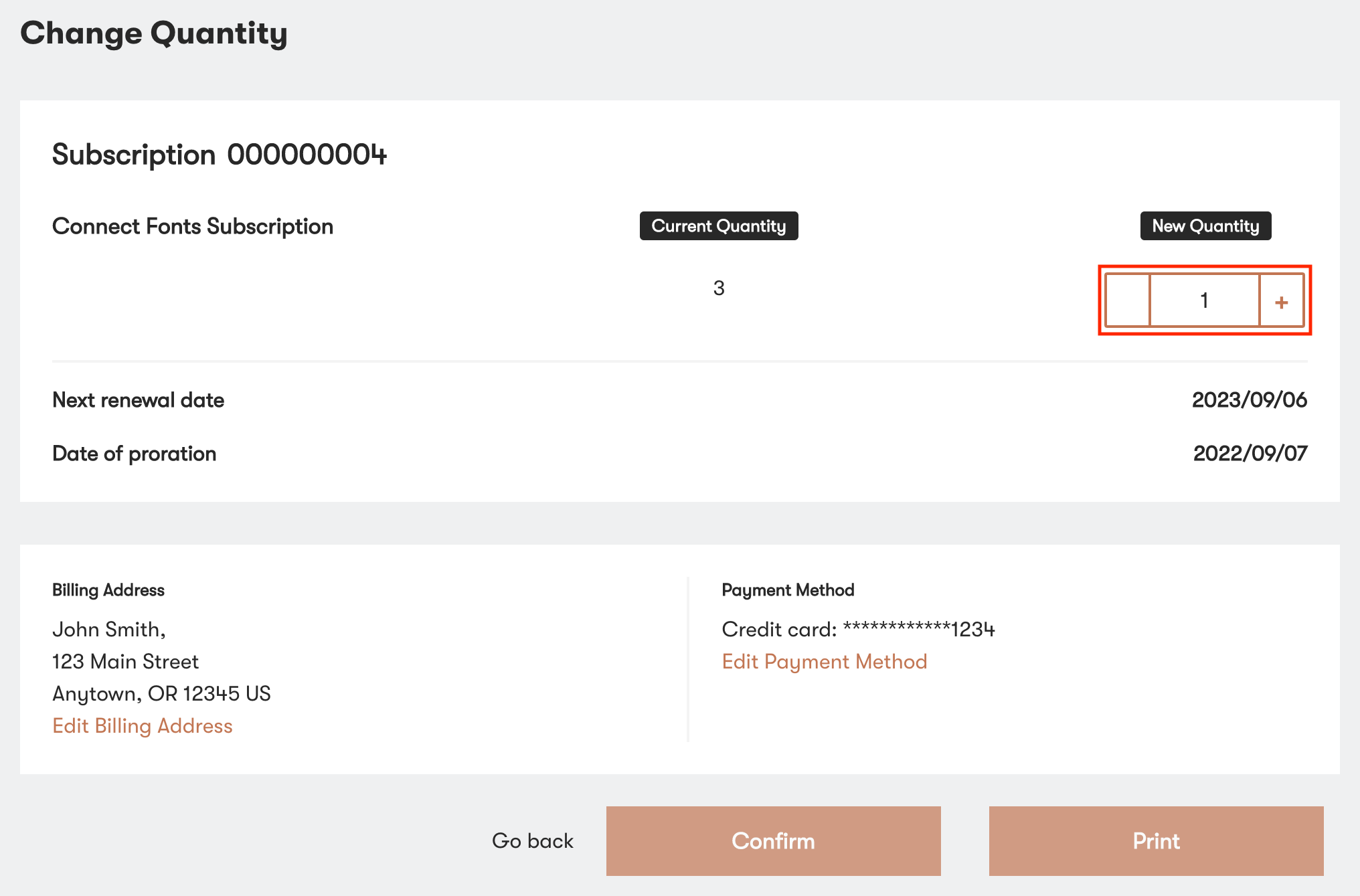 Click Confirm to accept the new seat count.
The seat count changes will be reflected upon your next Connect Fonts subscription renewal, where you will only be charged for the new seat count.