Connect Fonts plug-in updates are now available for Adobe's latest Creative Cloud release.
NOTE - Prior to installing the Connect Fonts update and plug-ins, it is recommended to install the desired creative applications from the Creative Cloud application first.
Automatic Update
An Update for Connect Fonts will appear automatically if you have automatic updates are turned on.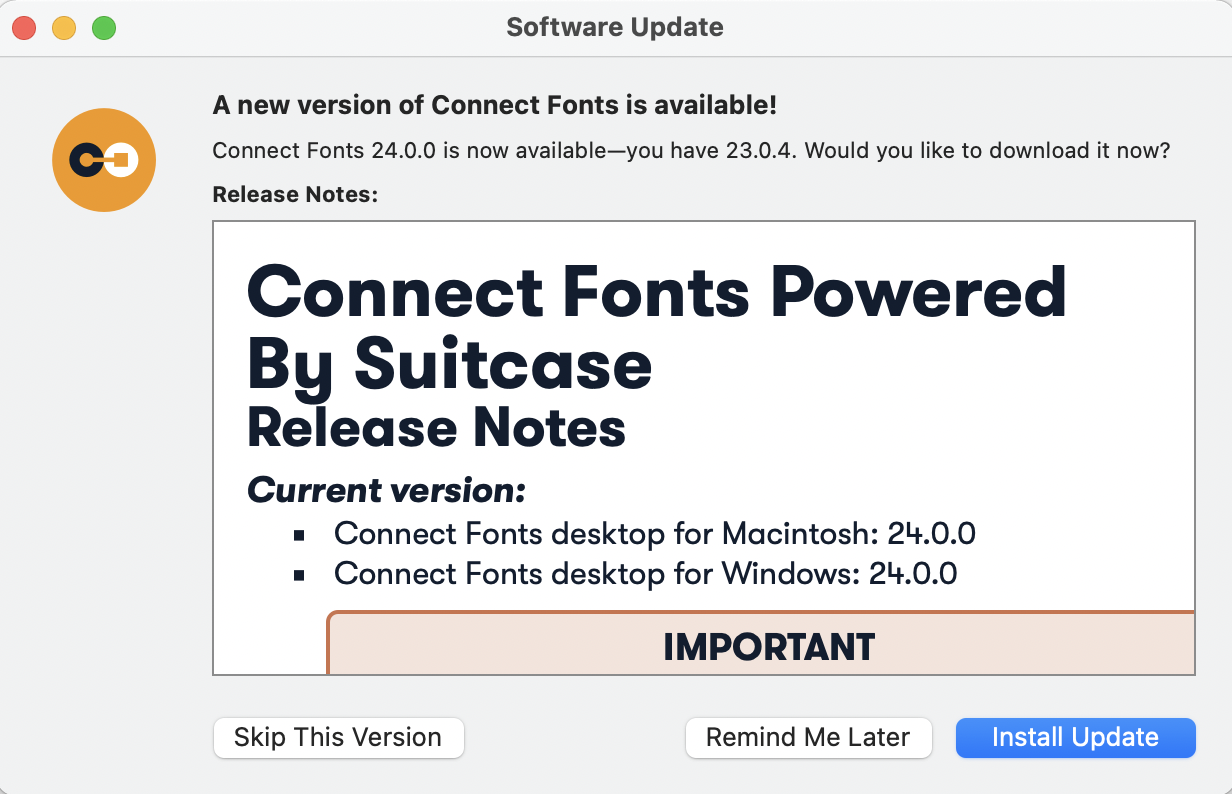 If automatic updates are not enabled in Connect Fonts, you can select Update Connect Fonts automatically in the Connect Fonts Preferences for any future updates.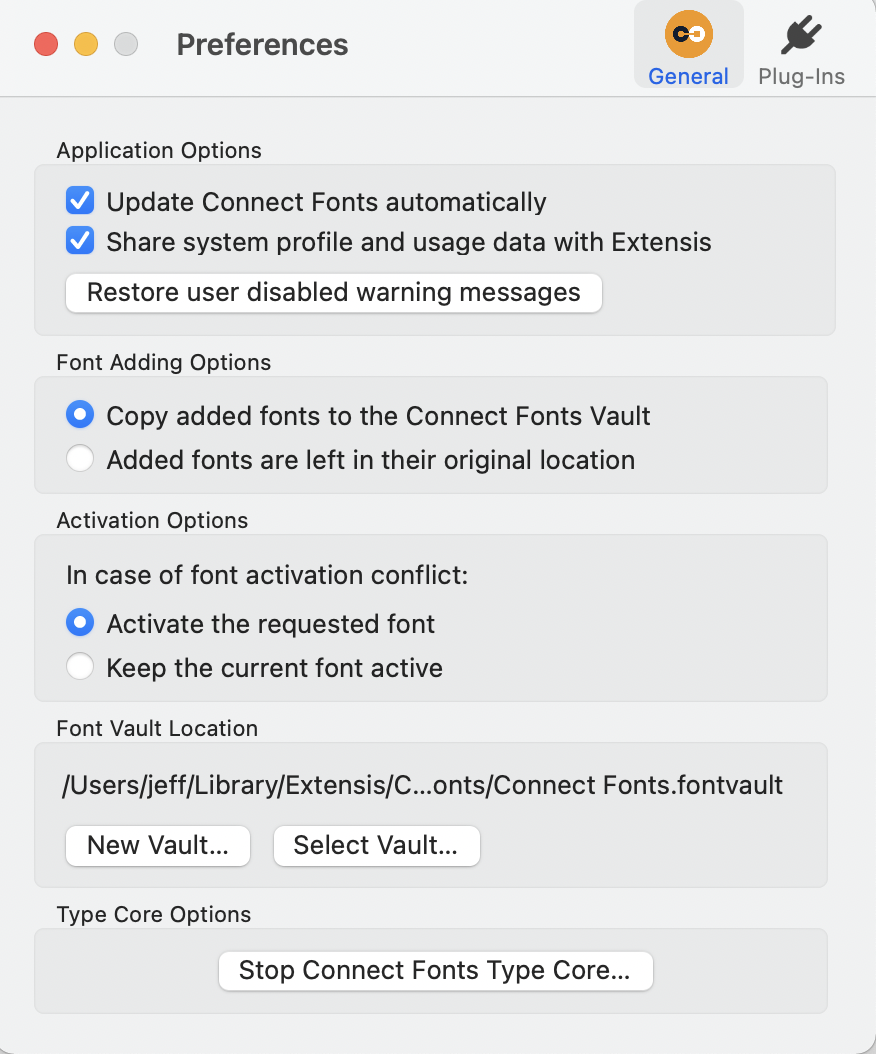 To Manually Update
To manually update, open the Connect Fonts Desktop application and select Check for updates from the Connect Font drop-down menu.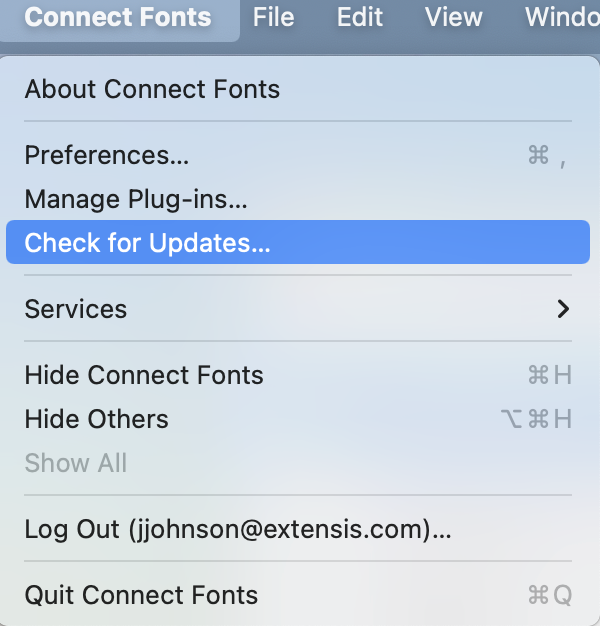 Update Process
Click Install Update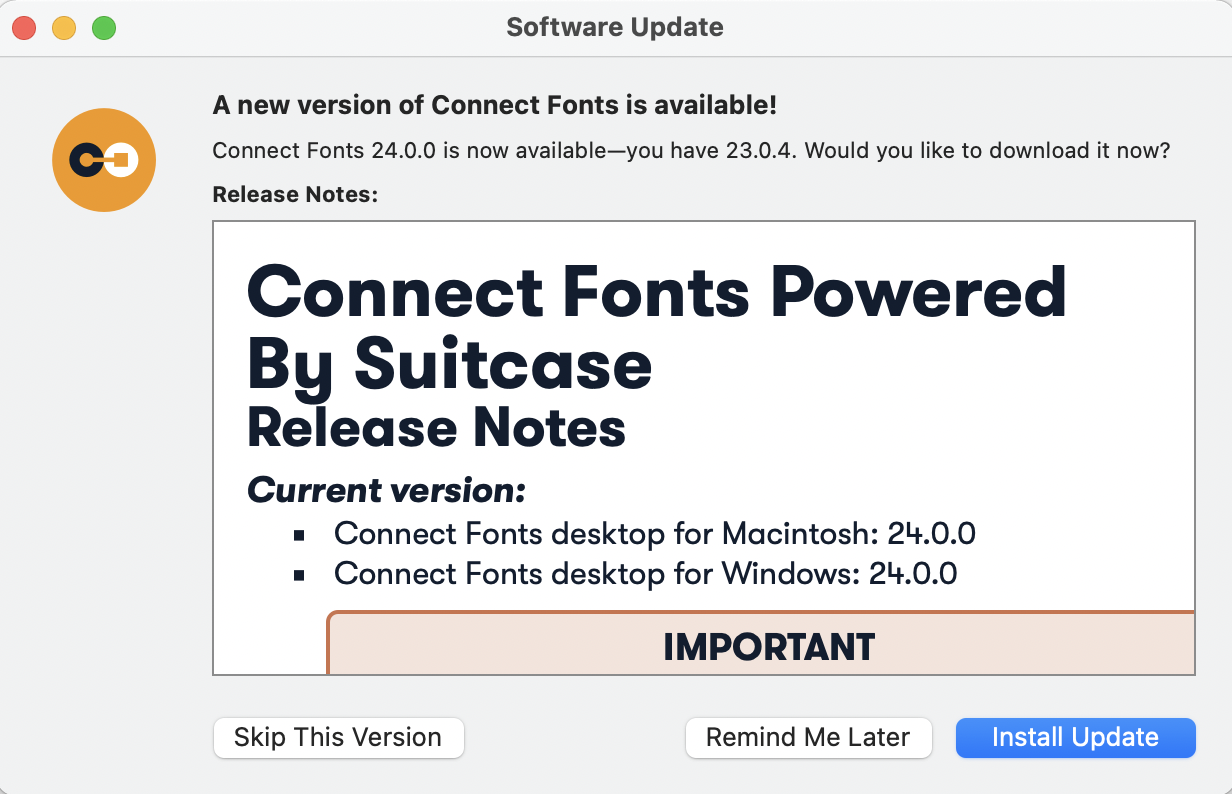 Once the update finishes, Select Install and Relaunch

Connect Fonts will close and re-open and instruct new plug-ins are available.
Select YES to continue the installation of the new Plug-ins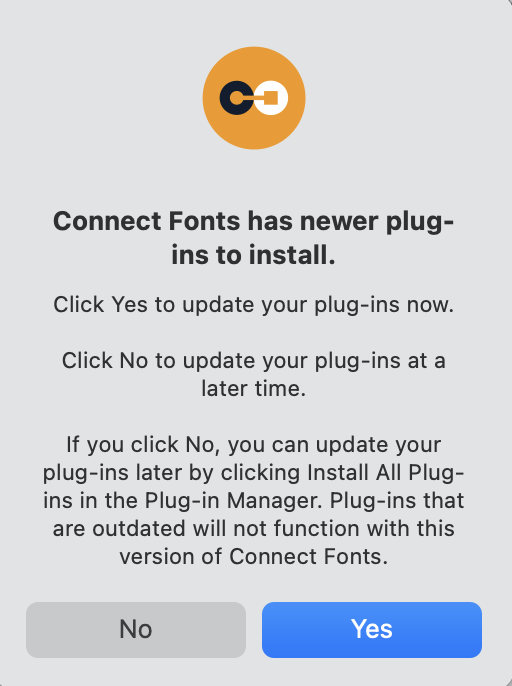 Installation of Connect Font plug-ins will require an Administrative password. Enter the password to continue with the final step of installation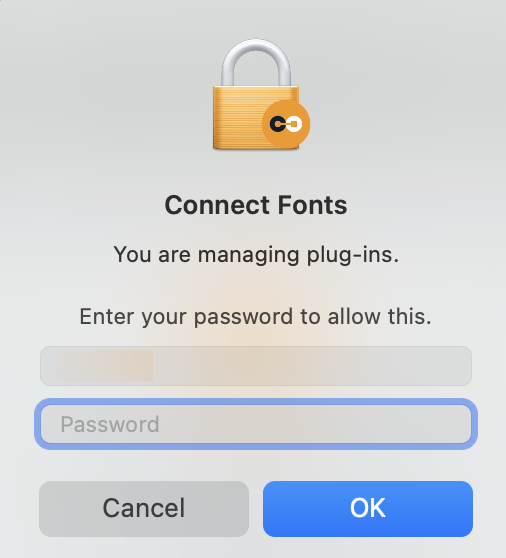 DONE! Launch your newly installed Creative Cloud applications