Objective: Increase your workflow efficiency with Batch Processing
Do more with your files than just managing them. With Batch Process, you'll save production time by easily converting your assets to another file type with a few mouse clicks. Never have to ask your creative team for a new or updated file type. Let Portfolio handle this for you.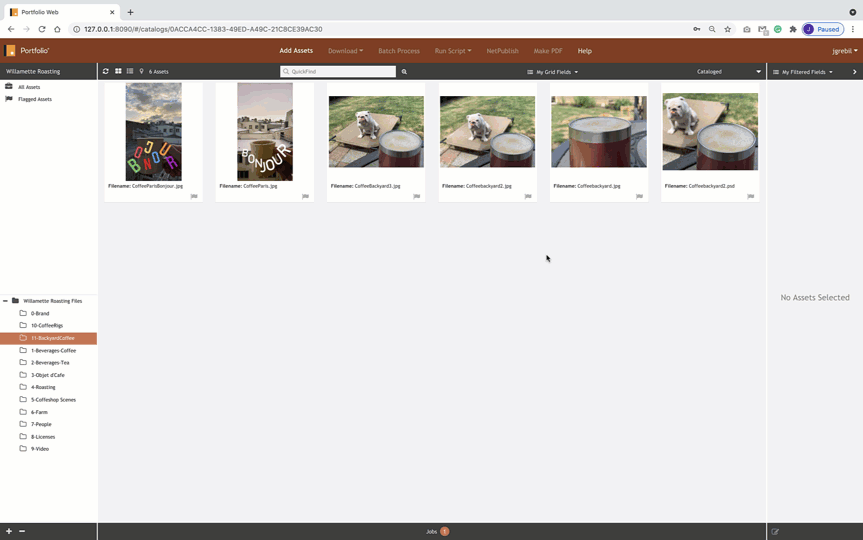 There are several options for you to choose from with File Conversion. In this example, a PSD file was converted to a JPEG.
Batch Process: Image Conversion
Select the asset(s)

you want to convert

Select

Batch Process

in the Toolbar

Follow the

convert assets prompt

Select

Batch Process
Note: In the example, we selected to download the new files, so the images will be available in your browser's downloads folder or within jobs in Portfolio.
Refresher:
When you add an asset to Portfolio's Watch Folder, the asset will automatically sync to the assets server location on disk. See Building Your Asset Collection for a refresher.