Issue
The Manage Plug-ins window in Universal Type Client version 7.0.0 does not reflect the "enabled" state of plug-ins, even when the plug-ins are correctly installed and working.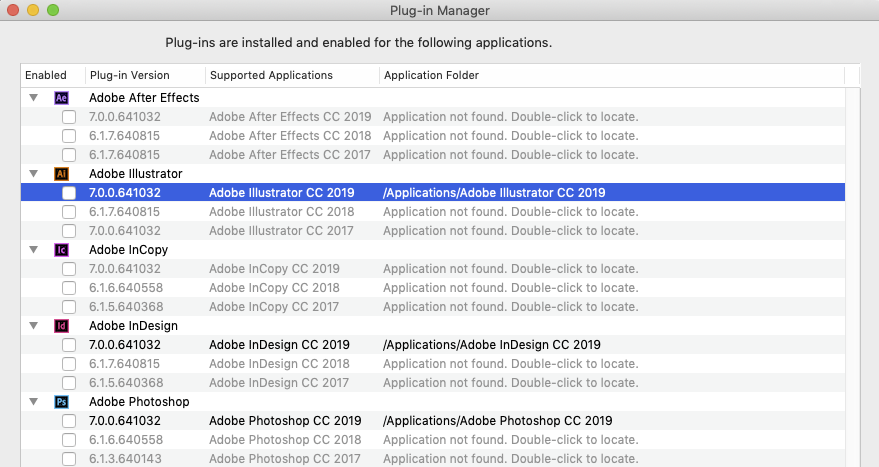 Environment
This will occur only on UTC 7.0.0 on macOS 10.14.
Explanation
The original symbol that UTC used to mark the boxes was removed in macOS 10.14.
Solution
The issue will be fixed in the upcoming 7.0.1 update.