Objective: Organize your assets with galleries
Further, enhance your workspace by creating private galleries unique to you or share galleries with your team.
Galleries are a way to collect and organize sets of assets. They are like a playlist for your assets and are populated by the assets you place in them. For example, you could use Galleries to share the best 20 images from a 100-image photoshoot.
You can create Public Galleries accessible to other Portfolio users, Private Galleries for your access only, or Private Shared Galleries for those you decide to share with.
Create a Gallery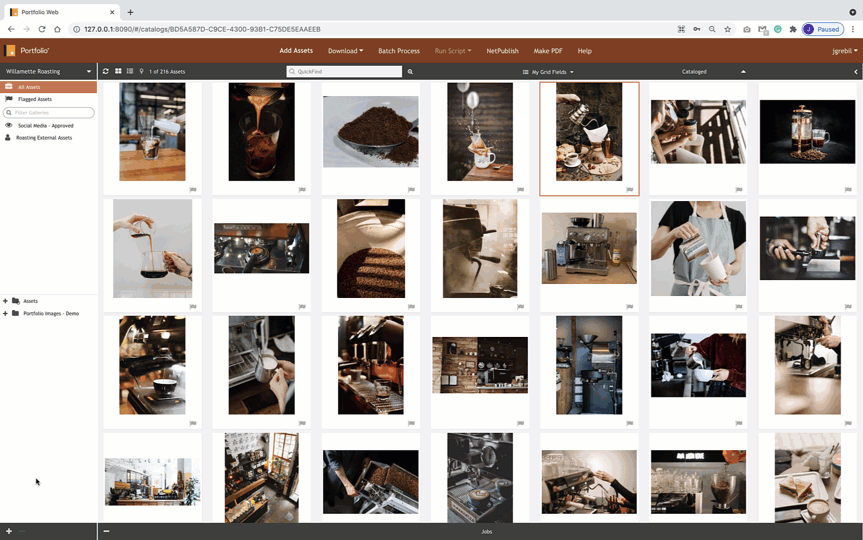 1) Select the + symbol in the Organizers Panel
2) Choose New Gallery
3) Name your Gallery and select between Public or Private, or Private Shared Gallery
4) Select Save